Latest news, thoughts and events.
ITF Congress 2018 Day 5 Highlights
Day 5 saw attendees discussing the challenges facing Women and Inland Navigation. A learning journey took place at the Wavelink...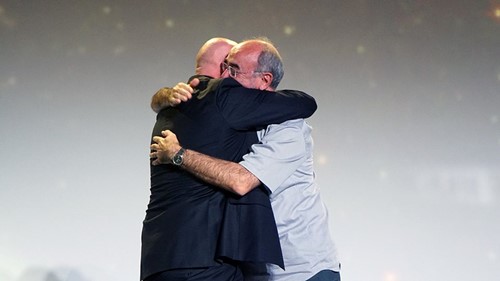 Inland Navigation Section Conference Report
The Inland Navigation Section Conference passed four motions, which demonstrate the breadth and importance of ITF work in this area....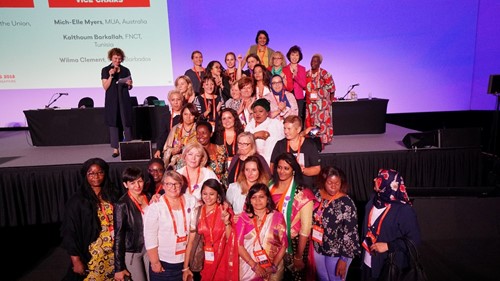 2018 ITF Congress Women's Conference Report
Held under the slogan #ThisIsOurWorldToo, the women's conference was an exceptionally vibrant event. Women's committee chair Diana Holland opened the...
Congratulations to the newly elected ITF Women's committee!
Congress Voices: Camille told the ITF Women's Conference about her union in the Philippines
Presentation of a posthumous ITF Gold Award to Ann Anderson of the CCWU in Guyana
Michelle Myers addresses the ITF Women's Conference
.@MichMyersMUA addresses @ITF_Women conference at #ITFCongress2018: Australian unions are fighting for 10 days paid leave for victims of domestic violence, as is the case...
Priyanka from the All India Railwaymen's Federation speaks to the ITF Women's Conference
Women Transport Workers Conference
#ITFCongress2018 women transport workers conference: gender violence, wage differences, work life balance. And the strength to be a woman. @GiuliaGuida1 @GigliaGhiglia @m_diamante pic.twitter.com/W7AfdxiqMt— Filt Cgil...
Torben Seebold, ver.di Maritime Coordinator on the Plight of Inland Navigation Workers
"Whilst tourists sit and sip wine taking in the beautiful scenery of the Danube on a River Cruise the workers...